Queens $100M Affordable Housing Project Breaks Ground
When complete, the former hospital site in Far Rockaway will add more than 2,000 apartments alongside green space and medical facilities.
Better Financing Starts with More Options
$1.2M

offered by

a Bank

at

6.0%
$2M

offered by

an Agency

at

5.6%
$1M

offered by

a Credit Union

at

5.1%
Click Here to Get Quotes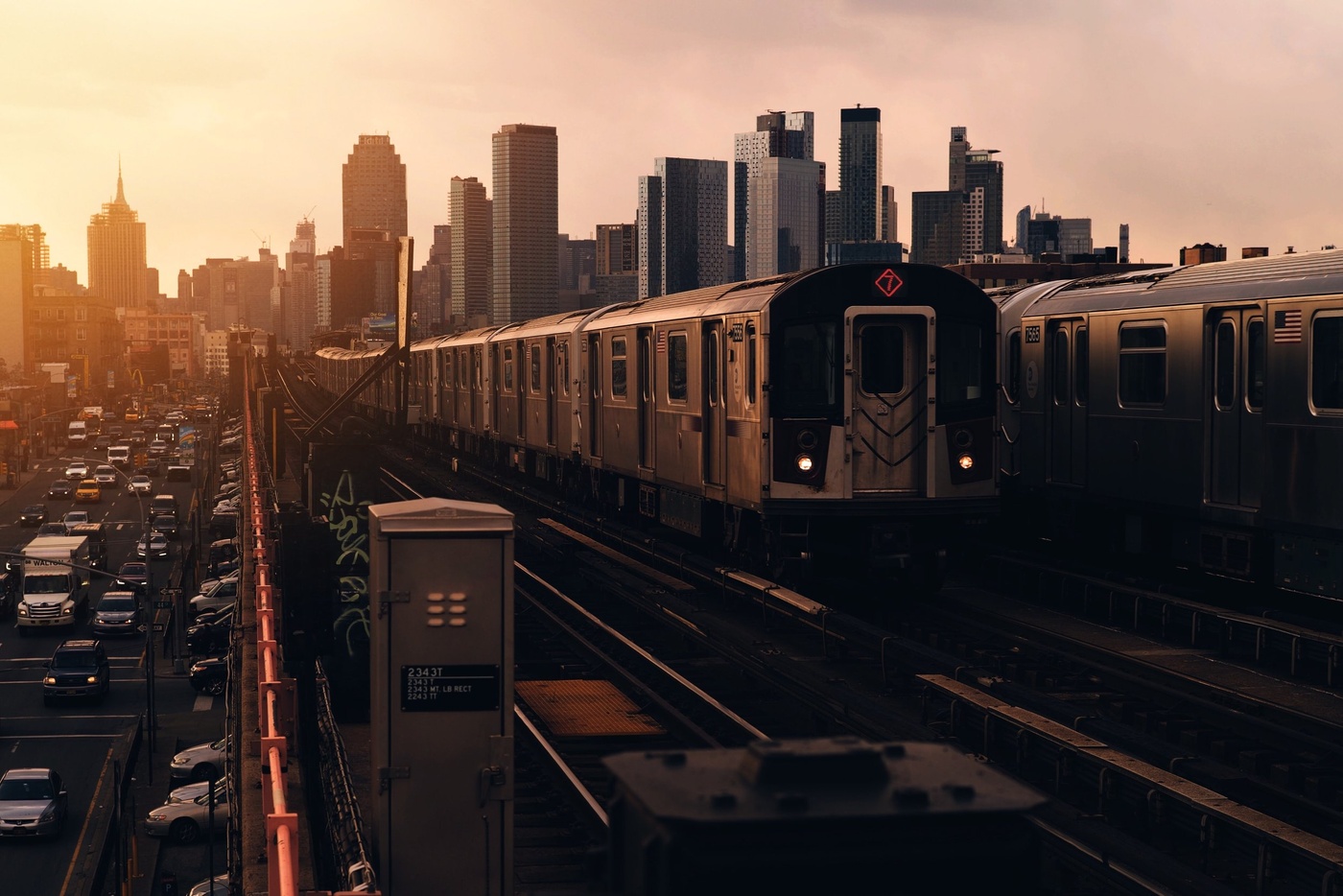 Queens. Image by Luca Bravo from Unsplash.
The Arker Cos. and Slate Property Group have broken ground on the first, 194-unit phase of Edgemere Commons, a $100 million affordable, mixed-use housing development in Queens. The 11-phase master-planned redevelopment of a hospital site in Far Rockaway will eventually create more than 2,000 affordable homes along with retail, medical facilities, and community and outdoor space.
The first phase's building will rise 17 stories alongside Beach Channel Drive on the site of Peninsula Hospital, which closed in 2012. More than a quarter of the development's units will include supportive services: 30 units will be reserved for adults experiencing homelessness, with 29 units dedicated to adults with developmental disabilities. Services will be provided through the Block Institute for the latter group, with homelessness support through WellLife Network.
Amenities within the multifamily section will include a community room, bicycle storage, laundry facilities, and a rooftop terrace. The project will also have 23,000 square feet of retail space on the ground floor in addition to a parking area of 24,000 square feet.
Significant Public Funding
A number of city, state, and federal government agencies and departments are providing funding, tax credits, and other incentives to the developers for this undertaking. New York City's Department of Housing Preservation and Development is giving subsidies of $22.7 million, and at the state level, the development will take advantage of $14.7 million in tax-exempt bonds. Low Income Housing Tax Credits will generate $47.7 million in equity from the state's Homes and Community Renewal, or HCR, group, among other tranches of financing, equity, and tax credits.
Environmental Concerns Addressed
Given the development's location, near the wetlands of the 27,000-acre Jamaica Bay Wildlife Refuge, the project team put significant thought into the master-planned area's environmental impact and resilience. The first phase is pursuing LEED Gold certification for a wide range of features, from solar panels to energy-efficient lighting. The building's units will include Energy Star appliances to reduce energy consumption.
Finally, a number of resiliency measures are included in the wider project's design to better protect the community in the event of a major future storm such as Hurricane Sandy. The development site will include bioretention rainwater systems in addition to a significant permeable area across the site, from added green areas to large tree pits.
Related Questions
What are the benefits of HUD multifamily loans?

HUD multifamily loans offer many benefits, including 35-year fixed rate terms, full amortization, and leverage up to 83.3% for market-rate apartment buildings or 87% for rental assistance properties. HUD loans also have few restrictions on borrower experience, unless you're getting a construction loan, and their liquidity and net worth borrower requirements are far more flexible compared to even agency loans. Additionally, HUD multifamily loans include specific benefits for affordable properties, such as increased LTV allowances, reduced DSCR requirements, and lower mortgage insurance premiums, or MIPs. HUD multifamily loans also fit well with the Low-Income Housing Tax Credit (LIHTC) program https://www.hud.loans/hud-loans-blog/lihtc-program-hud-multifamily-loans and the Rental Assistance Demonstration (RAD) program https://www.hud.loans/hud-loans-blog/rental-assistance-demonstration.

What are the requirements for HUD multifamily loans?

HUD multifamily loans require longer than many other loan types to be approved and may require significant documentation. Investors/borrowers likely need one or more professional advisors to guide them through the entire process. While experience is always a plus, it's not generally a hard requirement for HUD financing. The minimum credit score for most programs is just 620, and there are options for borrowers with even lower scores.

What are the advantages of investing in affordable housing projects?

Investing in affordable housing projects has many advantages. One of the biggest advantages is the ability to deliver consistent income to landlords. The Department of Housing and Urban Development agrees to cover any difference between a contracted, subsidized rental rate and what a resident can pay through the use of HAP contracts. This means that, even if a resident becomes unemployed, the government will cover the rent. Another advantage is the social impact of quality affordable housing on a neighborhood or city. Increased availability of affordable housing can lead to increased consumer spending, improved job growth, and reduced evictions. Increased availability of affordable housing addresses all of these areas, making it a good investment option.

What are the eligibility criteria for HUD multifamily loans?

How can HUD multifamily loans help finance a Queens affordable housing project?

HUD multifamily loans can help finance a Queens affordable housing project by providing high leverages with its HUD 221(d)(4) and HUD 223(f) loans, allowing LTVs of 87% for affordable properties and LTVs of 90% for developments with 90% or more low-income units. Plus, affordable properties are allowed a lower DSCR (to a minimum of 1.15x) in comparison to the 1.20x required for market-rate properties. Additionally, the Low-Income Housing Tax Credit (LIHTC) program can be used to generate capital for projects, with the credit coming in two variations: 4% credits, which subsidize 30% of a project's cost, and 9% credits, which subsidize 70%. HUD multifamily borrowers using the LIHTC program can also enjoy a reduced 0.45% mortgage insurance premium, in contrast to the 0.65% MIP generally mandated for other properties.

Sources: Queens $100M Affordable Housing Project Breaks Ground, The Opportunity Zones Program and HUD Multifamily Loans

What are the risks associated with investing in affordable housing projects?

Investing in affordable housing projects can be a riskier option due to the potential for historical deferred maintenance issues and perceptions of higher rental arrears. Additionally, investors may not be able to take advantage of higher margins as they would with luxury assets. However, investors in this space can take advantage of significantly lower-cost loan options, such as the HUD 223(f) loan, to finance an acquisition.

It is important to note that while the Low-Income Housing Tax Credit program can offer investors and developers an array of tax credit options, it is an extremely competitive program.