Top 5 Amenities for Affordable Housing Properties
Read our list of five key, impactful amenities most affordable housing providers can offer at little to no cost.
Get Quotes ← Apply for a loan in minutes and get multiple quotes today
Image by Sincerely Media from Unsplash.
Affordable housing is a huge category in multifamily real estate. And within this property sector comes a varied renter population with understandably varied needs and wants when it comes to their homes.
Take specialized affordable housing for veterans, for example. A housing provider may wish to partner with community organizations to offer career services or even trauma counseling in these cases. Similarly, a property catering to homeless populations may need a very different level of services, including broad social and health services. And a general affordable housing asset open to anyone who meets an income requirement threshold may need none of these specialized services but may benefit from the addition of something even as simple as a community garden.
The 5 Best Amenities for Affordable Housing Communities
This article lists five amenities that can make a difference at your affordable housing property. Of course, context is critical — but this list is a great place to start thinking about how you can tailor your property to the needs of your renters. The key, of course, is in knowing your renter base and surrounding community.
Best of all? Most of these options have little to no cost, except for the space required to make it happen.
Career Services
Many people who reside in affordable housing communities are seeking a better life, and assisting with the development of your residents' career prospects can be a key way to help them achieve their dreams. Of course, while most property managers or multifamily investors are not career counselors — nor should they pretend to be — many community centers in even small cities offer free counseling to those looking to improve their livelihood by finding the right job path. Consider setting aside a room where residents can meet with a member of a support group, or even engage local leaders to run career development seminars from time to time, if you have the space for it.
Community Events
One of the biggest mistakes an affordable housing investor can make is shutting off the property from its neighborhood. Build engagement with your local community. Maybe that means hosting neighborhood soccer games or pool tournaments. Regardless of how you pursue it, more resident engagement with their neighborhoods — and vice versa — is a good thing, very useful for tearing down stigmas associated with lower-income housing and even for securing future residents.
Impressive Outdoor Spaces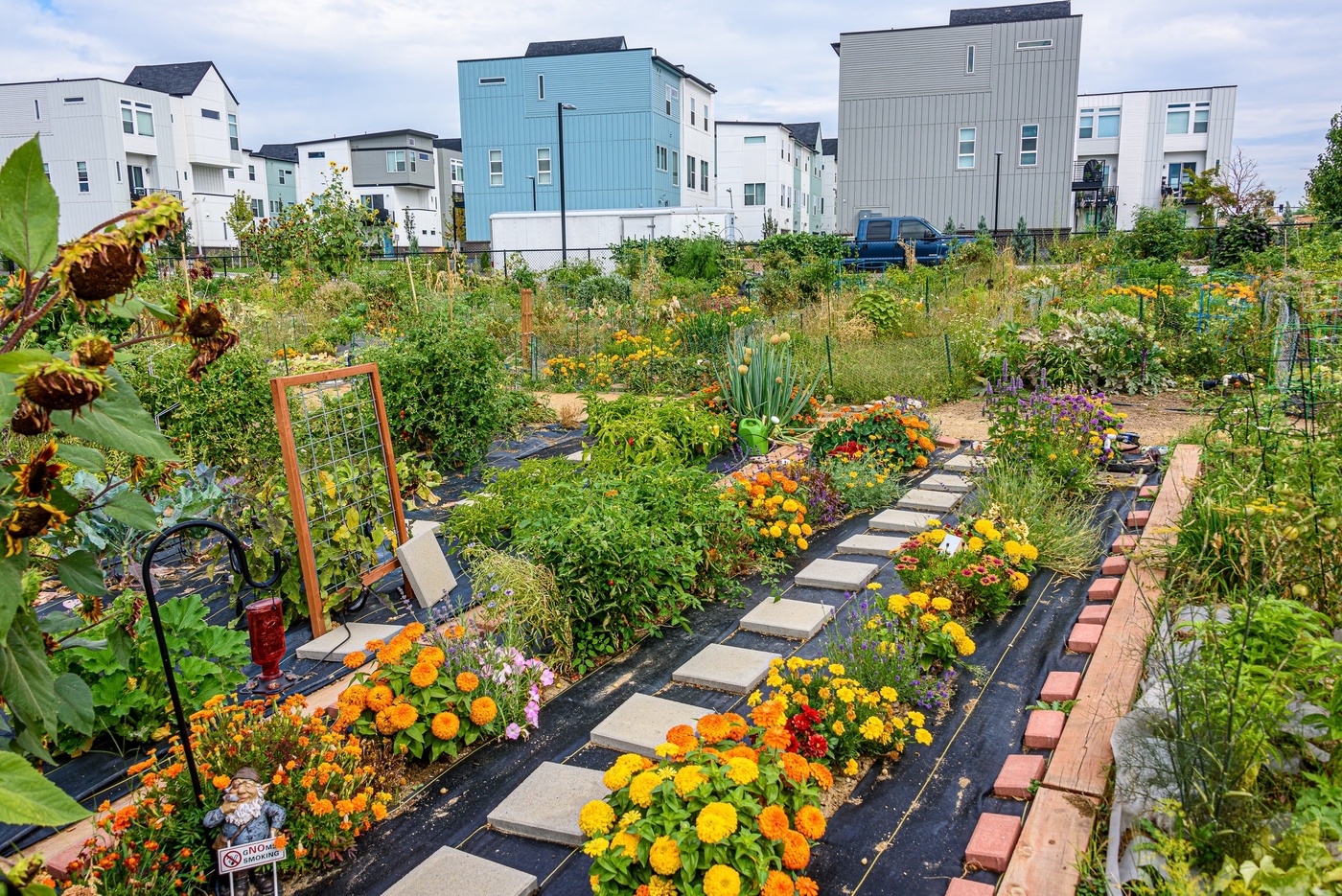 Community garden. Image by Steve Adams from Unsplash.
What's inside your apartment building is critical — but what is often overlooked are the outdoor spaces around, beside, and between those buildings. Consider what may fit with your residents and their needs. If you don't know, ask them. Would your residents benefit from a community garden where they could grow vegetables? Would a fire pit or a grilling station offer a great place for residents to socialize (and involve others from the area)?
Social, Health Services
By renting at your community, many people may feel that much of the financial burden and stress of paying for housing is washed away. However, it's likely that many of your residents — particularly if you operate a property with veterans, formerly homeless individuals, or those suffering from health issues — may need some extra support. It can be very worthwhile to look for a community organization focused on social work and on health care to offer support to your residents, and many will do so for no charge. This could include anything from an occasional on-site dietician visit to offer nutrition advice to trained counselors for those dealing with trauma.
After-School Programs
One of the best ways to help your residents is by offering services to support their children. According to the Partnership for Children & Youth, children who live in affordable housing typically lack opportunities and support when it comes to their education. If you add some sort of after-school program — even if just for an hour a day — this can greatly impact your youngest residents and their future prospects, from increasing school attendance to building social and emotional skills.