Miami Fully Affordable High-Rise Community Lands $61M Financing
The developer locked in the 42-year HUD 221(d)(4) loan at a fixed interest rate of 3%.
Get Quotes ← Apply for a loan in minutes and get multiple quotes today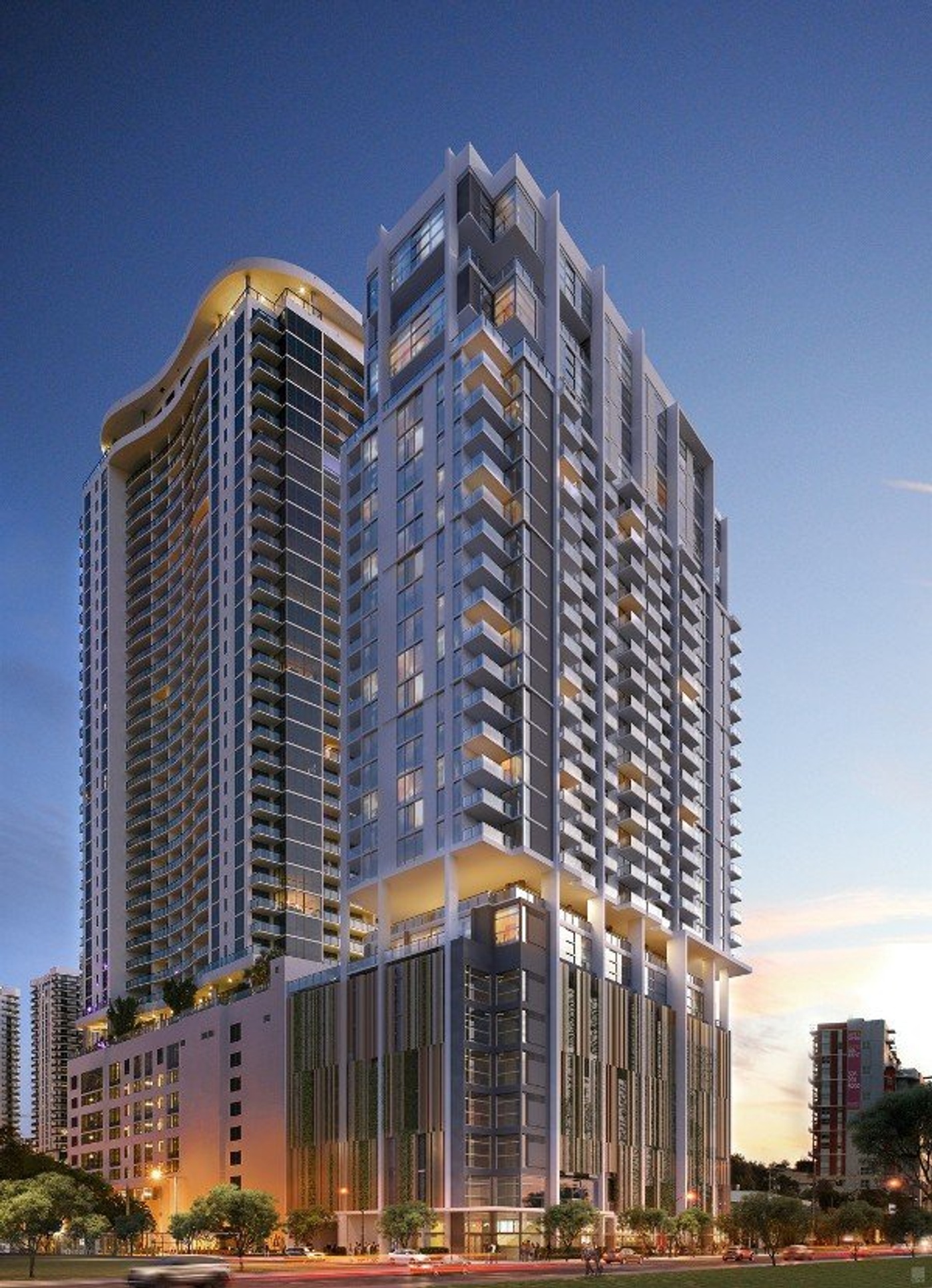 UNI Tower. Image courtesy of Walker & Dunlop.
NR Investments has landed $61 million in HUD 221(d)(4) financing for UNI Tower, a fully affordable, 252-unit development in Miami. Walker & Dunlop originated the loan, which carries a fixed interest rate of 3%, according to HUD's database. The note matures in September 2064.
The non-recourse financing package's low rate is particularly notable, given the Fed's 75-basis-point increase last week.
Located at 1642 NE First Ave. in Miami's Arts & Entertainment District, the project will rise 29 stories upon completion. South Florida Business Journal reported that the development broke ground in early May.
A full 100% of the 252 apartments will be reserved as affordable and workforce housing units. In addition to its residential component, the property will include 10,000 square feet of office and 4,500 square feet of street-level retail space.
An Opportune Development
Beyond the HUD financing package, UNI Tower will also take advantage of its location within a designated opportunity zone. Provided NR Investments holds the completed asset for 10 years, it will not have to pay capital gains taxes on the investment.
Apart from the investment upside for the developer, though, the housing development will prove a timely addition to MIami's affordable housing inventory. In February, Miami overtook all other major metropolitan areas to become the most unaffordable housing market in the U.S.
While NR's 252 units will certainly have an impact, however, much more needs to be done by investors and developers within Miami. The presence of HUD financing — which can also typically be applied to properties even without an affordable component — along with opportunity zones offer a significant incentive.