California Rent Control: Smoke Without a Fire?
Despite many industry analysts warning of a multifamily apocalypse across California, the state's rent control laws do not appear to have had the predicted impacts.
Get Quotes ← Apply for a loan in minutes and get multiple quotes today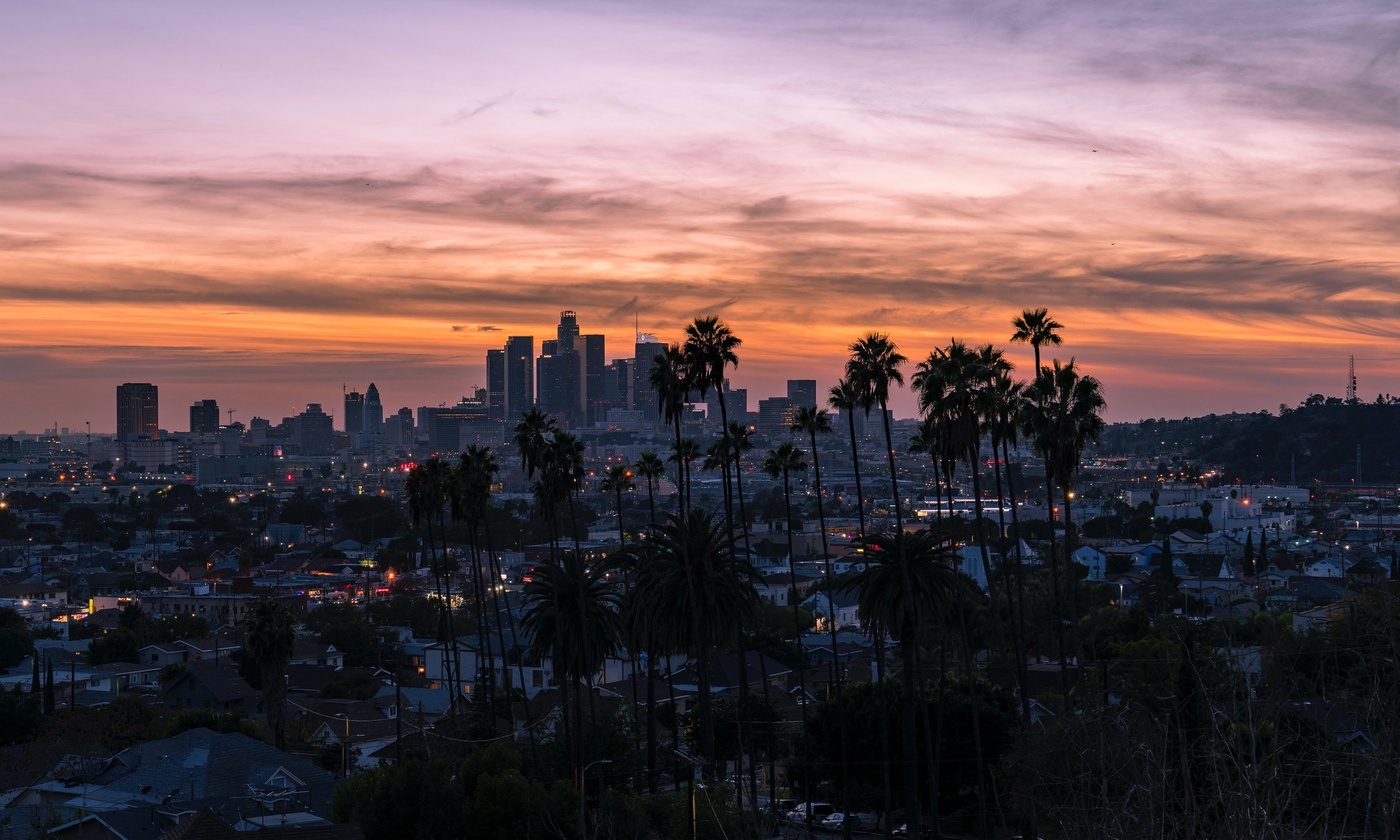 Los Angeles' skyline. Image by Sterling Davis from Unsplash.
Is Rent Control In California Harmful?
It's no secret that most multifamily industry advocates are staunch opponents of anything resembling rent control measures. Take California's statewide rent control law, Assembly Bill 1482, or the Tenant Protection Act of 2019. This measure went into effect Jan. 1, 2020, and right before and after, many op-eds decrying burdensome government intervention hit the wire, and a number of senior industry figures predicted that investment dollars toward multifamily assets in the state would free fall.
In short, that hasn't exactly happened.
While Multi-Housing News reported that 55% of surveyed investors were avoiding investment activities in the state, data paints a different picture. Multifamily investment in Los Angeles, specifically, hit $18.6 billion during the year ending in March 2022, according to a CBRE report, 122% above the volume for the prior year. This volume, already accounting for 5% of total multifamily transactions across the country, is expected to soar even higher. This begs the question: Why would so many investment dollars be flowing into California apartments, especially as borrowing costs escalate alongside increasing interest rates?
Limited Impact
Simply put, the type of rent control enacted in California is not so far reaching. While it does limit annual rent increases, the cap on rent growth is pegged at the lesser of 5% plus local inflation or 10%. Considering that rents in most California markets rarely got anywhere even close to that prior to the pandemic, this was hardly the imposition many made it out to be.
Even with the massive rental growth rebound that occured after the initial shock of the health crisis, Los Angeles' rents grew 12.7% year-over-year through April 2022, according to Yardi Matrix's latest multifamily report, an event unlikely to carry on into perpetuity.
Exempted Development
You might ask: How did rent growth for the market exceed that 10% statewide maximum? Well, besides its fairly generous allowance for rent increases, the law also doesn't apply to any property built in the last 15 years. This exclusion, which impacts a large percent of California's multifamily inventory, was added to the law to ensure development activity would continue apace in the Golden State.
After all, creating affordable housing is about far more than controlling rents: It also needs development activity to increase the number of units available. Right now, with a housing shortage irrespective of rent costs, just keeping expensive rents from getting more expensive isn't the only tool in the box.
Unfortunately, this could be the larger problem. Marcus & Millichap's second-quarter Los Angeles multifamily outlook shows that, while more than 10,000 apartments are slated to come online this year, it's still nowhere near the amount to meet demand in the urban core:
"

Sparse vacancy warrants supply additions; however, Greater Downtown will record a decline in completions this year, with Santa Monica the only Westside locale to add more than 500 units. Moderate completion volumes in both regions, coupled with higher-paying job growth, will ensure new units are well received and tight conditions preserved this year.

Marcus & Millichap Market Report, Los Angeles Metro Area 2Q/22

"
Financing vehicles' rises in costs could lead to an even greater slowdown in multifamily construction going forward, particularly as building material and labor shortages continue to drive development costs higher and higher.