Miami Affordable Housing Grabs $20M HUD Loan
The 216-unit multifamily asset's 35-year, non-recourse loan retires $11.2 million in previous debt
Better Financing Starts with More Options
$1.2M

offered by

a Bank

at

6.0%
$2M

offered by

an Agency

at

5.6%
$1M

offered by

a Credit Union

at

5.1%
Click Here to Get Quotes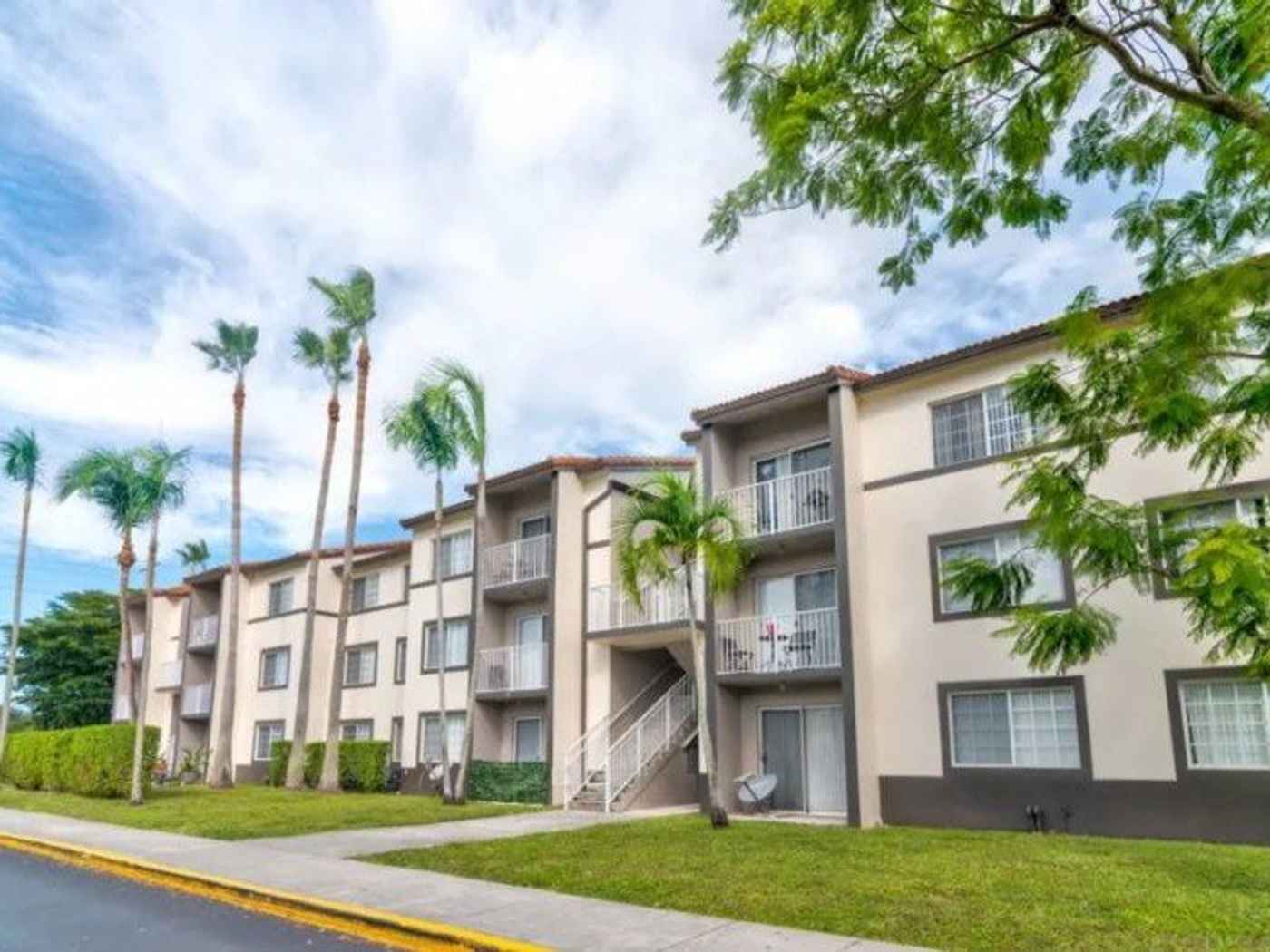 Country Club Villas I. Image courtesy of Greystone.
Centennial Management has taken a $20 million FHA 223(f) loan from originator Greystone for the refinance of Country Club Villas I, a 216-unit affordable housing asset in Hialeah, Fla. The 35-year non-recourse loan has a low, fixed interest rate and met HUD's qualifications for a lower mortgage insurance premium due to its affordability restrictions.
According to public records, the new loan paid down $11.2 million in financing taken in October 2014.
Located at 18231 NW 73 Ave., the community was built in 2002 and has a mix of one-, two- and three-bedroom apartments from 584 to 989 square feet. On-site amenities include an outdoor swimming pool, a fitness center, a playground, and laundry facilities. According to Apartmentguide, monthly rents at the property range from $939 to $1,310.
Miami's Affordability Pains
Although rent growth nationwide has soared in the past year, the problem has been felt more acutely in South Florida than in most other locales. Miami-Dade County Mayor Levine Cava announced in April that rents in the county have jumped by 30% in a one-year period. While the government has earmarked some $13 million in additional funding toward emergency rental assistance, a persistent shortage of units remains, with demand for high-quality, affordable housing higher than ever.
Nonprofit organization Catalyst Miami is advocating for the creation of more housing, particularly those projects which target renters earning at or below 50% of area median income. Broadly, however, more housing is needed at all income levels — and developers have simply been unable to keep up. And as a result, everyone is paying significantly more. In February, Commercial Observer reported that Miami had become the U.S.'s most unaffordable housing market in the nation — significantly worse off than any other metro, including San Francisco and New York City.