San Diego Senior Affordable Housing Project Kicks Off
The fully affordable, 127-unit community will rise on the site of a former adoption center in the Linda Vista neighborhood.
Get Quotes ← Apply for a loan in minutes and get multiple quotes today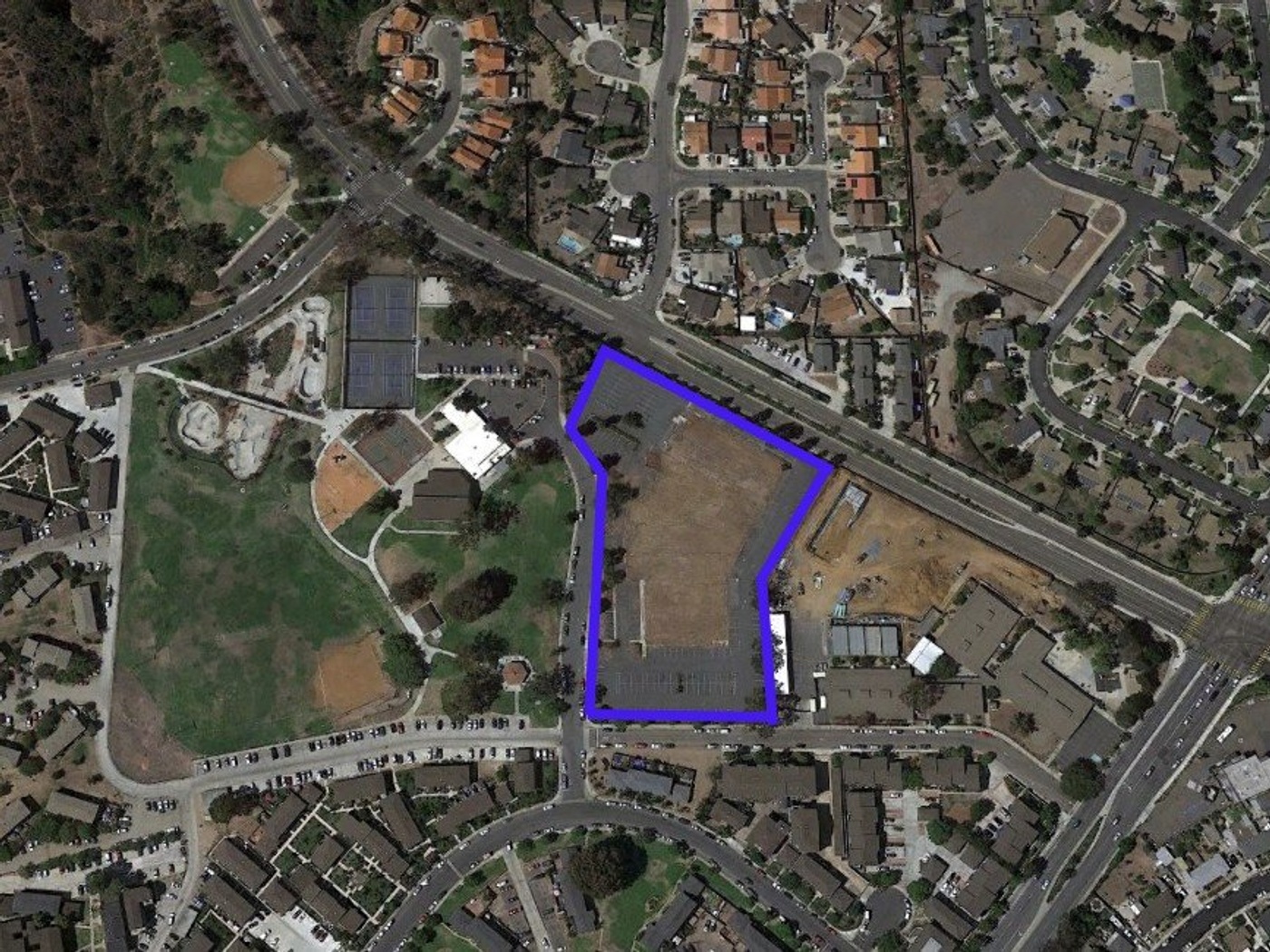 Location of the development site. Image from Google Earth.
A partnership between San Diego County, Wakeland Housing and Development, and San Diego Kind Corporations has broken ground on Levant Street Cottages, a 127-unit affordable senior housing development in the Linda Vista neighborhood of San Diego. The development team plans to complete the property in early 2024.
The project site at 6950 Levant St. was formerly home to an adoption service center operated by the county government. That structure was completely demolished in 2018, leaving behind only a parking lot. Plans filed with the county call for 18 one-story and two two-story buildings with a mix of 108 studio and 18 one-bedroom apartments, in addition to an unrestricted manager's unit.
The developers, which will lease the 4.6-acre parcel for $1 per year, are taking advantage of several affordable housing-focused financing options. The property will benefit from $23 million in tax credits, primarily through a 4% LIHTC, which subsidizes up to 30% of a project's total cost. Further, the state is providing $19 million in multifamily housing program funds. While the cost of the development was not disclosed, plans filed in summer 2021 indicate a total development cost of $51.6 million. However, since that time, construction costs have skyrocketed.
Income-Tiered Availability
According to a release put out by the county, the full property is expected to house up to 150 people. Units will be reserved for those aged 55 years or more, based on area median income, with two tiers delineated. At least 20% of units will be expressly reserved for seniors earning at or below 50% of AMI, with the remaining units restricted to those earning 60% or below of AMI.
Beyond these tiers, the San Diego Housing Commission is providing 70 project-based vouchers. These will each cover up to 70% of a resident's rent, leaving the renter responsible for the remainder.
More on the Way
The county government noted that it has invested $175 million toward affordable housing in the past five years. According to a statement put out this April, the total scope of this investment encompasses 44 developments, 10 of which are already complete. Seven other parcels owned by the county are slated to be redeveloped as affordable housing in the near future.